Wladimir Schall - 42'37''
€

12.00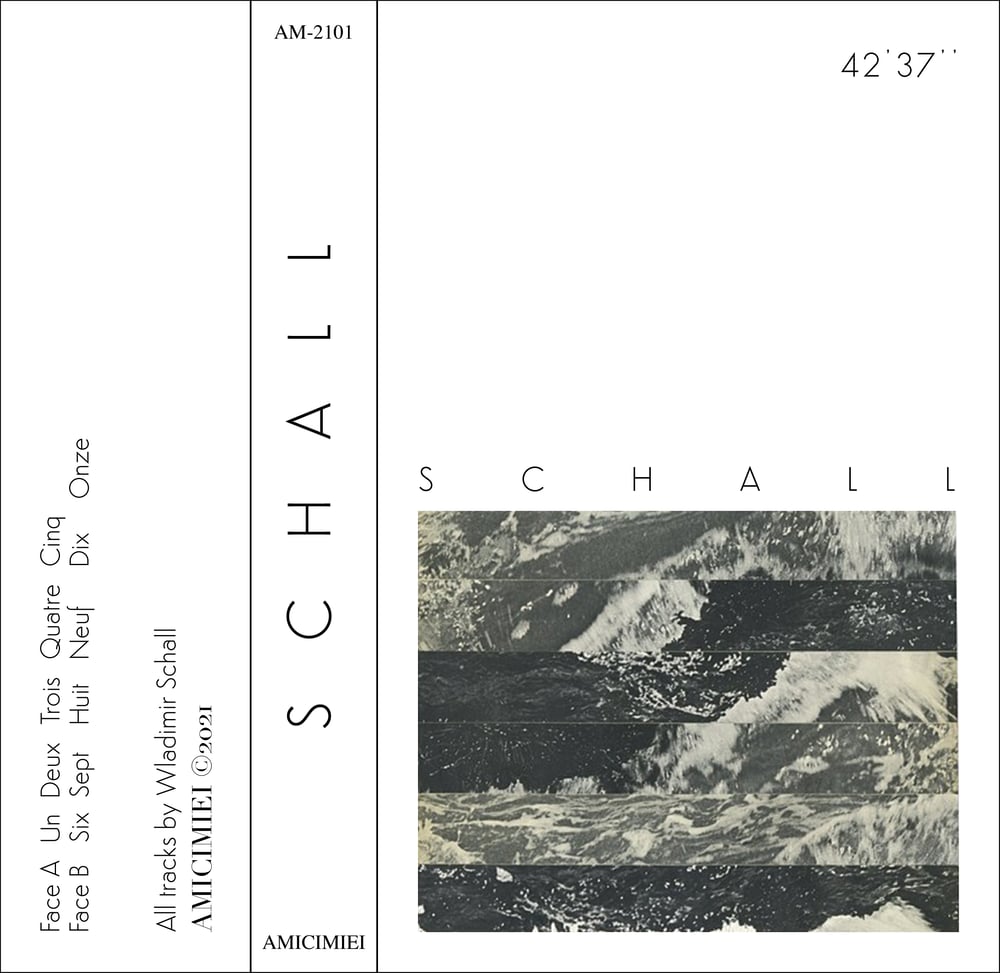 73948374
Wladimir Schall - 42'37''
AmiciMiei (AM-2101)
Format: Cassette
From new sister label AmiciMiei: 42'37'' composed and interpreted by Wladimir Schall.
Been really looking forward to get this one out!
42'37'' is forty-two minutes and thirty-seven seconds long
Track 7 is named Sept
42'37'' is filled with sounds and silences
Track 4 is named Quatre
42'37'' is an imaginary musical seascape where time is in suspension
One can listen to 42'37'' for 34'22'' or any other length
42'37'' is composed by Wladimir Schall and released on parisian label AmiciMiei
Wladimir Schall is a composer, orchestrator and Musique Concretist from Paris who is obsessed with loud silences, digital despair and Erik Satie.
His research is at the intersection of conceptual art, intangible sculptures and the refining of acoustic non/senses.
Touching both the fields of digital immediacy and analog evanescence, Wladimir Schall spreads schall like spores.
Limited Edition Cassette Release. 120 copies.